Company Name
INABA RUBBER CO.,LTD

Osaka Head Office
President
YOSHIHIRO OKAMOTO
Founded
1ST DECEMBER 1963
Company Established
1ST FEBRUARY, 1968
Capital
8,600 million
Accounting Period
30th September
Head Office
3-3-15, Kyomachibori, Nisiku, Osaka.
Banks
SUMITOMO MITSUI BANKING CORPORATION OSAKA MAIN OFFICE ,
Risona Bank Umedakitaguchi Branch
Staff
115 persons (to this day April 2002)
Company Business
Petan Cushion®, Inaball®, Pressure Conductive Sensor"Inasutoma", JIS O ring, diaphragm, High Preicison molded products, Nonlinear Finite System Analysis
Development Laboratory - Tottori,
Manufacturing base - Tottori, Tokyo, Osaka, China
Sales headquarter - Osaka .
Sales office - Tokyo, Osaka, Tottori, North Kyushu and Hong Kong
[For inquiry contact Tokyo Branch , Overseas section.]
1-12-7 Iidabashi Center bldg 3F. Iidabashi Chiyoda-ku Tokyo 102-0072, Japan.
Tel : (03)3263-9521 FAX : (03)3234-0626
< mail to: kenta_kikui@inaba-rubber.co.jp >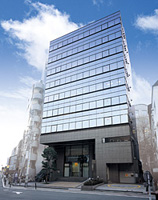 Tokyo Branch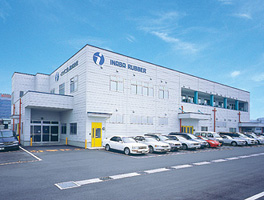 Tottori Plant
.
December 1963
Foundation of INABA RUBBER INDUSTRY at Unagitani, Osaka.
September 1977
Opening of Tottori Plant.
April 1982
Tottori Plant's O rings acquired JIS approval.
April 1983
Establishment of the Research and Development Division aiming at Development research.
March 1986
The development of the finishing technology of precision rubber balls "Inaballs."
Obtained Trademark Registration on July, 1989.
June 1990
The development of Elastomer Pressure Conductive Sensor Instomer.
August 2000
Tottori Plant acquired ISO9002 approval.
July 2001
Lang Fang Inaba Rubber established in Lang Fang China.
August 2003
Tottori Plant acquired ISO9001 : 2000 approval.
October 2004
Acquired ISO 14001 approval.
October 2005
Acquired ISO 19001 approval.
March 2006
The Hong Kong office(INABA RUBBER HONG KONG LIMITED) was established to Kowloon in Hong Kong.
April 2006
INABA CHEMICAL INDUSTRIES CO.,LTD was merged and it was made INABA RUBBER CO.,LTD Osaka Factory.